In 2008, BETC added Wallyball to its programming. A net can be installed or removed in just a couple of minutes.
What is Wallyball?
It is a lot like volleyball but the walls, like racquetball, are in play. Anywhere from 2 to 8 people comfortably fit on a court but playing 3 on 3 is just about ideal. Games are usually played to 15 and all the other rules are available at this link here.
To schedule your own court time, phone 253-872-5545 ext 1 and ask for the wallyball court. If a member has their own group that they would like to reseve a wallyball court for, they may simply phone the front desk to reserve it.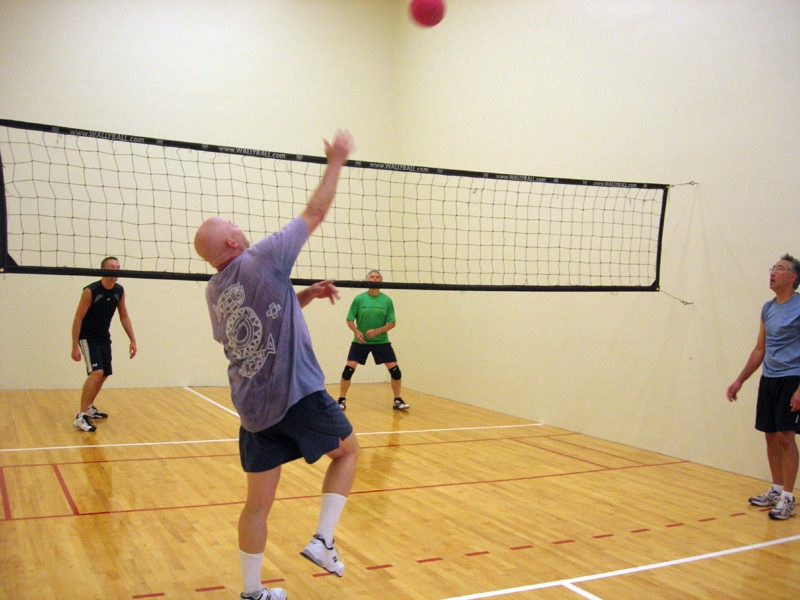 Rates
| | |
| --- | --- |
|   | Fees |
| 1 Hour Drop In | 2.25 per player |
| 1 Hour Full Court Rental | 9.00 |